In regards to full-lengths, 2012 was rife with letdowns. Numerous big name releases either didn't hit home (Neurosis, Anhedonist, Dragged into Sunlight), were overhyped (Baroness, again DiS) or plain bored me (Pallbearer). Many of the records I'm seeing on other "best of" lists just didn't impress. Still, it was a great year for music all around: I found a ton of stuff I'd missed the last several years, discovered some classics, put in serious time with some personal favorites, chanced upon a lot of great new music, and delved deeper into the obscure than I ever had before.
That being said, there were still some incredible LPs released in the last 12 months and, except for it being a tie, naming my album(s) of the year was easy: Mutilation Rites' Empyrean and Nachtmystium's Silencing Machine. I'm calling it a tie because after a solid six months of listening to both records I just can't make up my mind.
Empyrean and Silencing Machine are two of the best examples of why US black metal is relevant in 2012. The former is the feral and relentless debut of a young band, heralding what I expect to be an impressive career, while the latter is an unexpectedly orthodox, violent record by a group of black metal vets proving they can still get grim as fuck. And given the stranglehold that doom has had over the genre this year, these records are all the more important.
Empyrean was the most cohesive full length released this year: a whirlwind of crusty thrash and blackened punk compressed into a short 6-track, 35 minute album, perfectly paced, entirely devoid of filler and exhausting in its intensity.Mutilation Rites distill black metal's atmospherics, punk's intensity and speed and doom's sense of the epic into something wholly individual.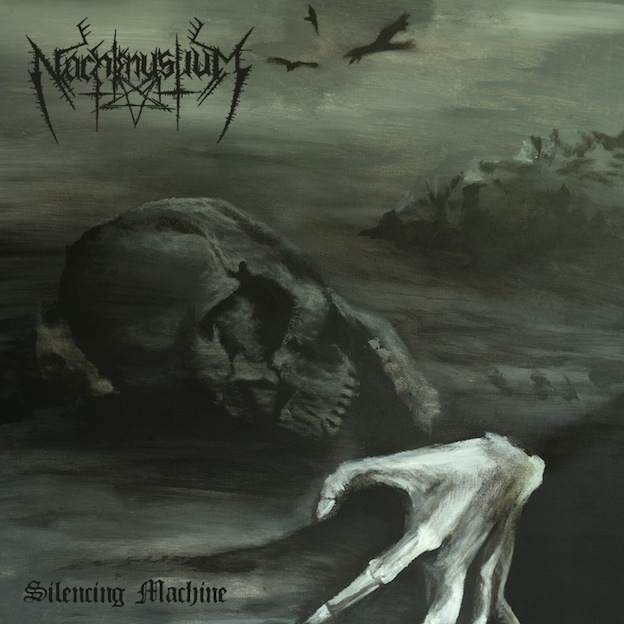 Silencing Machine might be the most startling and unexpected release of the year. Forgoing the overt experimentation of the Black Meddle records, Blake Judd dialed down the Floyd and instead chose to release a record of black as hell metal that oscillates between furious speed and contemplative mid-tempo doom. For a band that seemed to be attempting to "cross over," Silencing Machine was a bold, regressive statement.
blackportrait reblogged this from home-for-the-fucking-heartless